Introduction
The core of the puffed nutrition powder processing machinery is the twin-screw extruder. The extruder realizes the effects of high-temperature and high-pressure maturation and instant expansion of materials based on the principle of extrusion and expansion. After puffing the ingredients, the protein becomes porous, which is easier to be digested and absorbed by the human body. The original nutrient elements in the grains are highly retained, and the added nutrient elements greatly improve the product quality.
Puffed nutritional powder occupies a large market share all over the world. By adjusting the ratio of raw materials and nutrient elements, the products produced are suitable for people of all ages.
Joyang extruder machine is simple to operate, flexible to adjust the formula, large output, small space occupation, high degree of automation, power saving and energy saving, and long life of the machine. Welcome to inquire!
Flow chart of nutrition powder processing machinery:
Raw material mixing 》Extrusion 》Drying 》Crushing 》Packaging
Sample: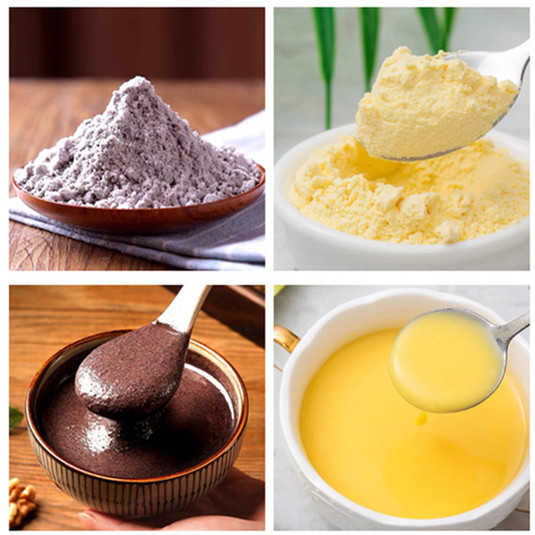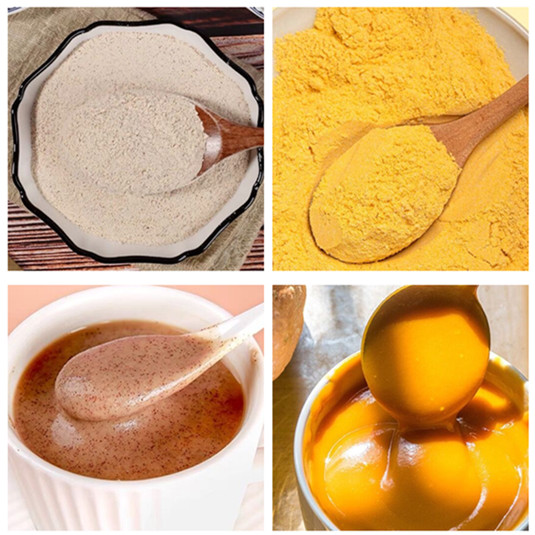 Parameter
| | | | | |
| --- | --- | --- | --- | --- |
| Model | Installed power (kw) | Power Consumption(kw.h) | Capacity (kg) | Dimension (m) |
| JY65 | 79 | 55 | 140-160 | 15x2.0x2.5 |
| JY70 | 110 | 72 | 240-260 | 22x3.5x3.5 |
| JY85 | 195 | 130 | 400-500 | 27x3.5x3.5 |
| JY95 | 270 | 175 | 800-1200 | 30x3.5x4.5 |